Build a Friendly and Barrier Free Space

Barrier free facilities concern and take the special needs of disabled persons and the elderly seriously. However, it is not just designed for disabled persons or the elderly population, but is a "generic" product for human development to be more convenient and to meet all users' demand.
TRONCO said that barrier free Space in Taiwan face many problems, the concept also marginalized. Most people still can not understand really need for disabled persons. However, the barrier free facilities is not only has an impact to disabled persons, but also for pregnant women, the elderly and those who are not convenient.
Not because of the fire had so many people were killed, and barrier free space may be less critical of the fire-fighting facilities, so that focus on fire facilities, but do not attach importance to the promotion of barrier free facilities. The change is a universal value and mentality, and how to provide a better " barrier free space" is always a subject that TRONCO always concerns.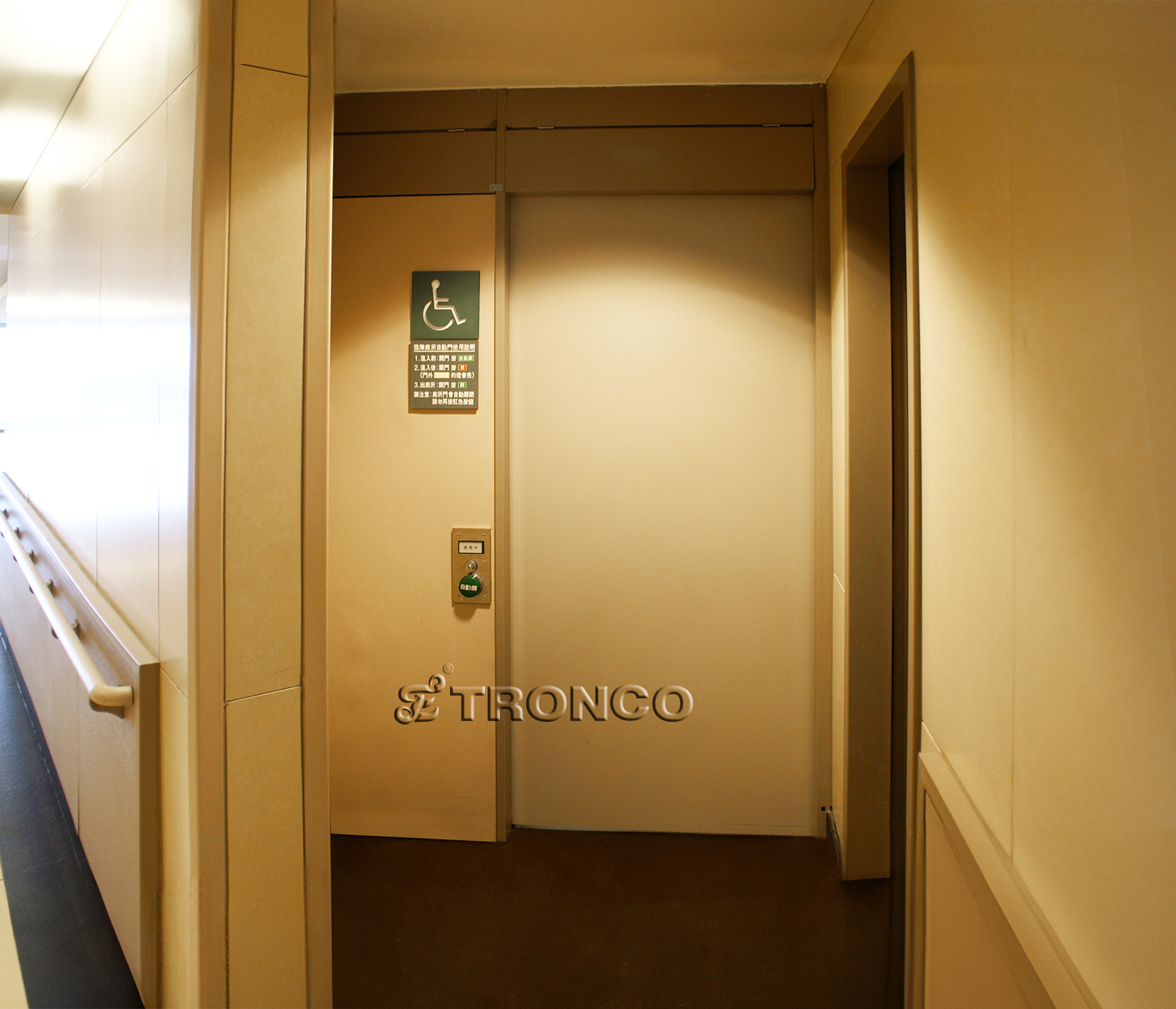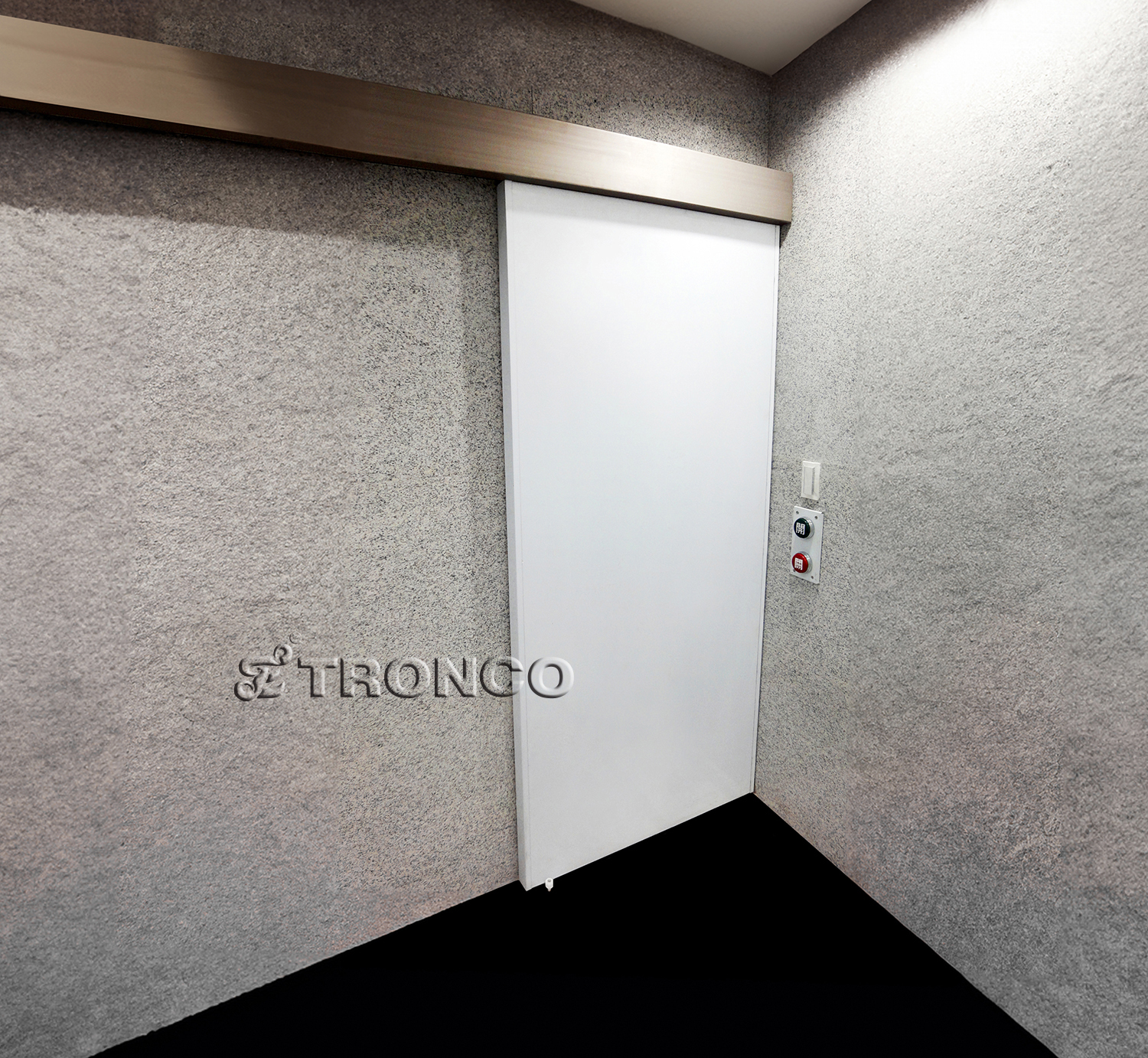 Do it better when we put ourselves in their position
TRONCO noted barrier free space often bring inconvenience, even an accident to the users due to the poor design of the hardware. Therefore, we ponder on the environment and design a product which can facilitate access to space for the person with limited mobility. Generally, we will recommend use CS series of automatic doors, and with electric locks LKB300 to set on barrier free space. Through the button setting outside, you can easily open the door to enter.
Ordinarily, it can follow the habit of keeping the doors open, so that personnel can be directly into the space. If there are other considerations, hoping to space independently, so that the doors can be kept closed. When the user needs pressed an external switch, the doors will open immediately. After entering the space, the user can press the button on the inside, the doors will immediately shut down and locked, and users can rest assured that the use of space.
Safety is our first priority
In security design, in case of a power outage will automatically unlock that door can be opened manually to ensure the smooth escape. It also has anti-hoax closing devices can be avoided when personnel leave because inadvertently or deliberately press the button inside the door, causing the door locked and nobody inside.
If the space used to be forced into an emergency situation within assistance, staff can use the external switches key to force the door open.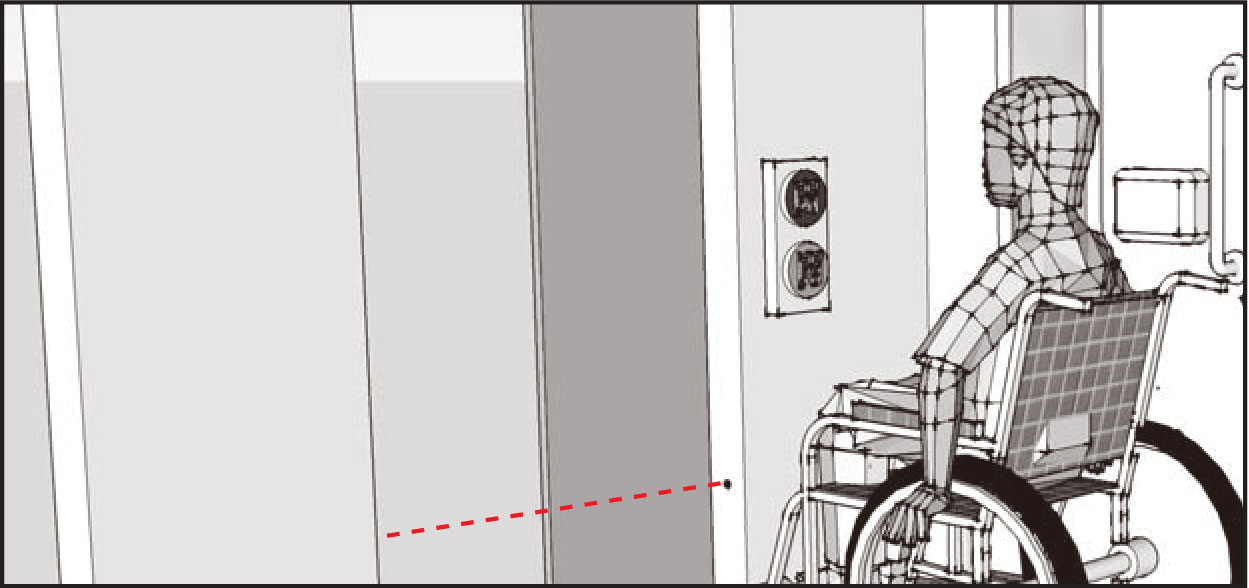 Concise and easy to understand design, aims to make accessibility more secure, friendly and humane.
---